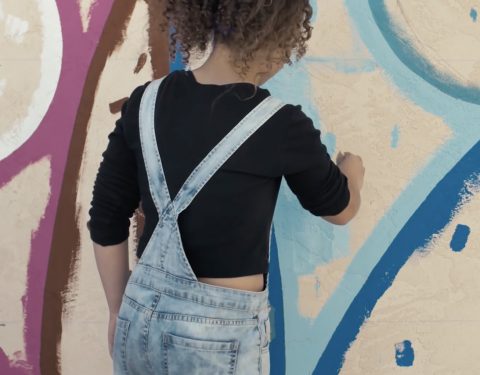 What good can a splash of color do in a community of gray? As Mira and her neighbors discover, more than you might ever imagine! Based on the true story of the Urban Art Trail in San Diego, California, Maybe Something Beautiful reveals how art can inspire transformation—and how even the smallest artists can accomplish something big. Pick up a paintbrush and join the celebration!
The video based on the book shows the triumph of a community against the darker forces of social decay. Mira, the protagonist, decides one day to paste her drawing of a sun on one of the dark walls of an alley on her way back from school, just to bring brightness to the smiles of her neighbors. The force of that sun's attraction transformed those streets and the lives of their neighbors, forever.
This is a true story of transformation, based on the work of two exceptional people committed to art and social justice. Rafael and Candice López turned the alleys of the East Village in San Diego into art canvases and the darkness of their neighborhood into a world of possible hope and beauty.
Order the video (click)